Engagement sessions are becoming more popular than ever here in beautiful Sedona.  Engagement images are being used at the actual weddings in a variety of creative ways.  Today we heard that Sedona Golf Resort is actually playing engagement session slide shows on multiple flat screen TVs that are strategically placed around the room for guests to enjoy all evening.  Guests are loving it.
These following images by Sierra Blanco Photography are so wonderful that we just had to share them with you today. Thank you Kevin and Tina for sending them over!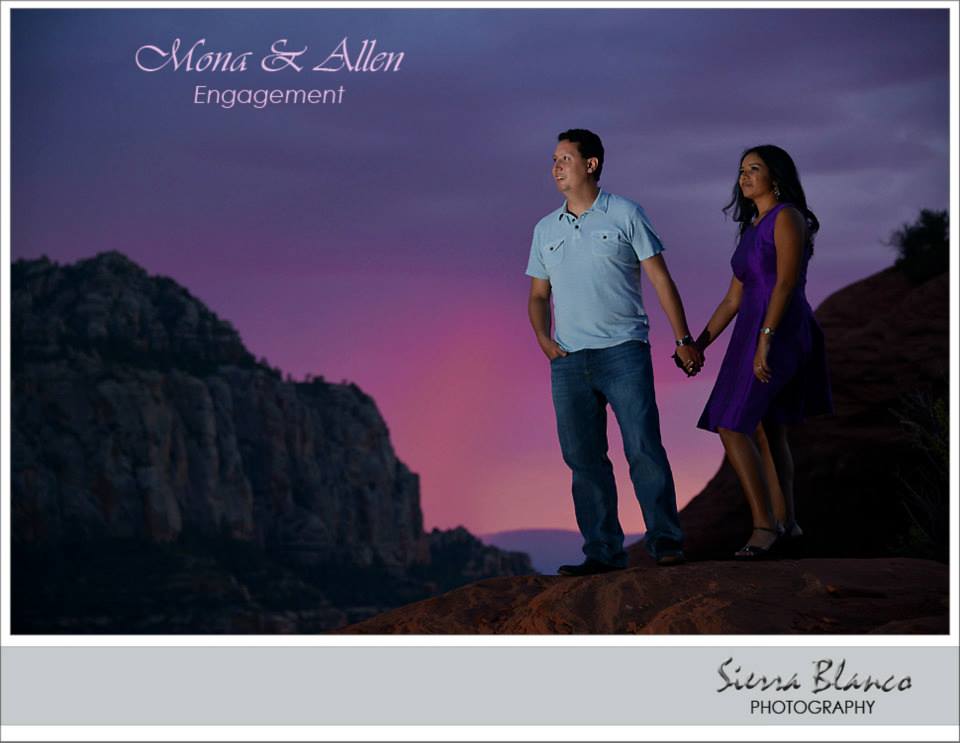 Everyone knows that Sedona sunsets are hard to beat, as this gorgeous image so vividly shows.  Couples love the incredible Sedona landscapes set against the painted skies at dusk.  Nature cooperated by providing a colorful sky that was perfectly coordinated with the couple's attire.  There is no better way to begin the process of having a romantic wedding in Sedona than a fun engagement session with your favorite photographer.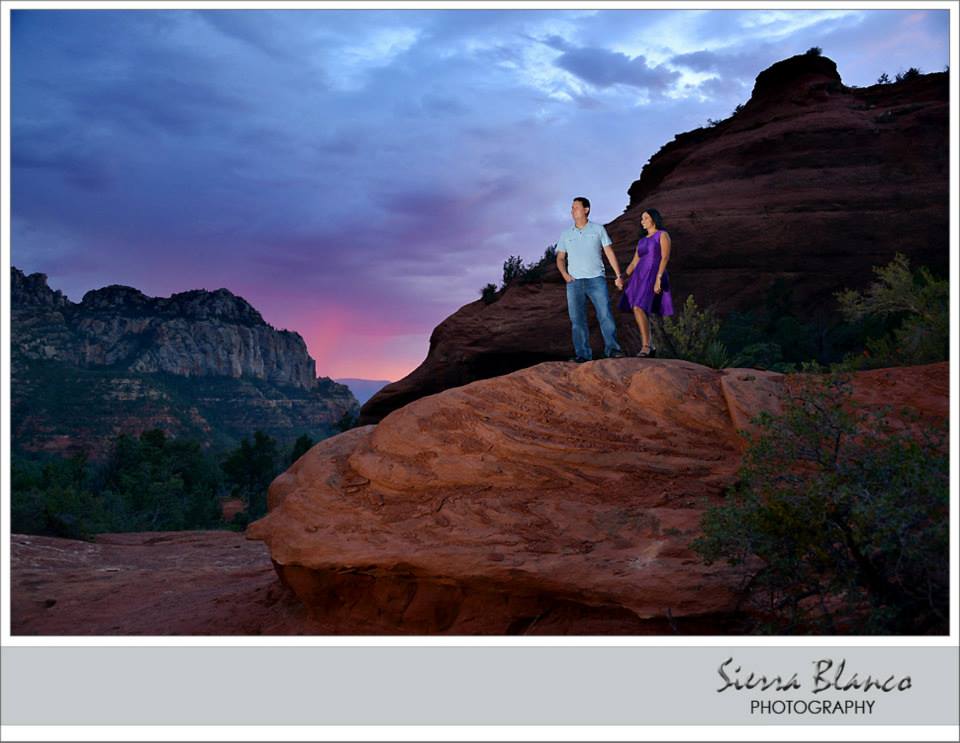 There are so many wonderful places to get the perfect shot.  We love this beautiful image with our happy couple perched on top of this huge boulder.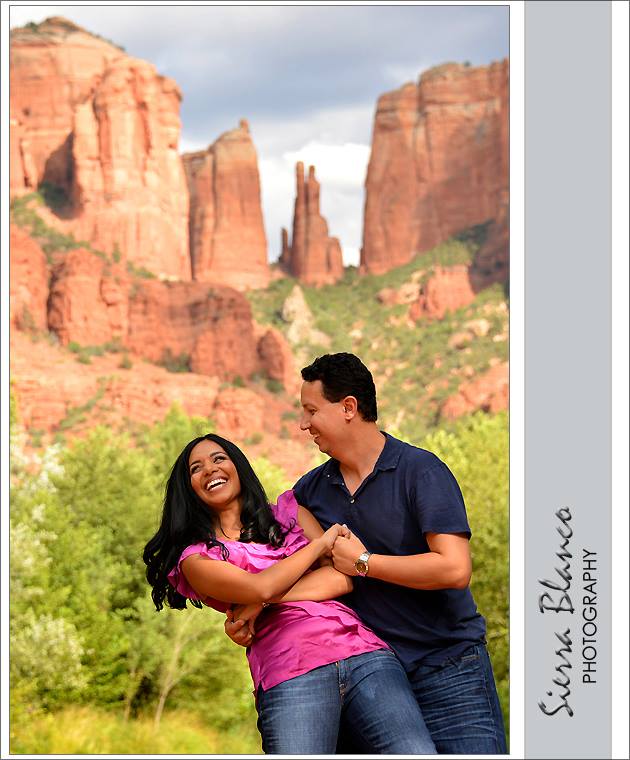 What is a perfect engagement session without  a visit to the famous Red Rock Crossing?  It is such a short drive and well worth the time for incredible images like these.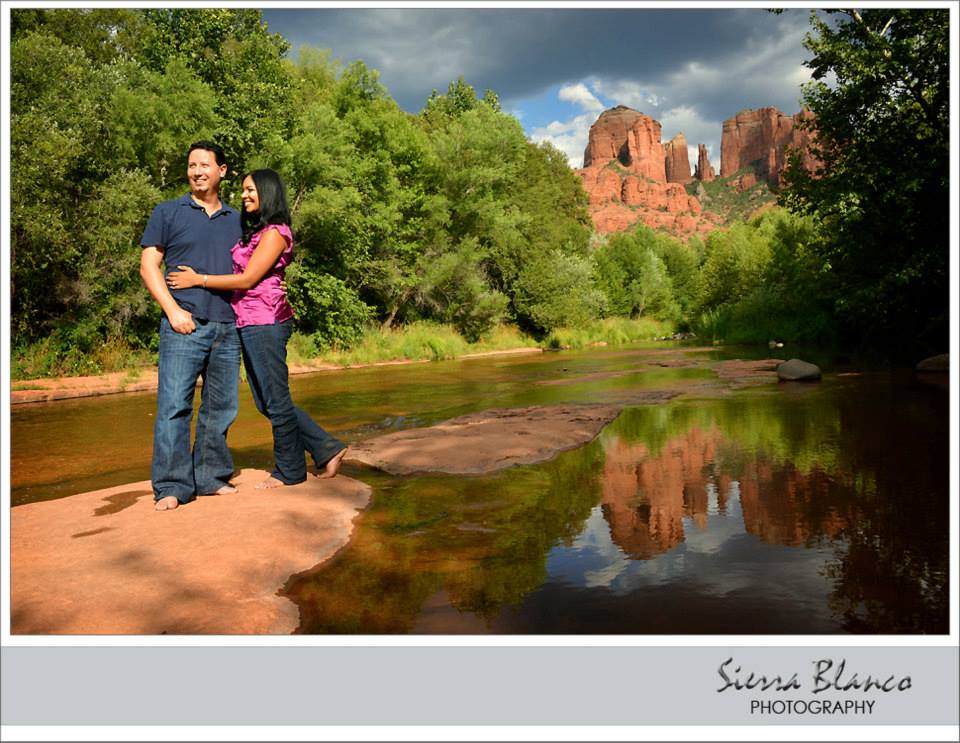 Reflections as good as these don't just happen.  It's a challenge to position the couple at the perfect moment so no other visitors are visible at this popular site.  The light must be good, too.  We always love images with gathering clouds making a much more interesting image.
Rain?  No problem.  Great photographers and willing couples just go with it and enjoy the fun.  This is a wonderful image.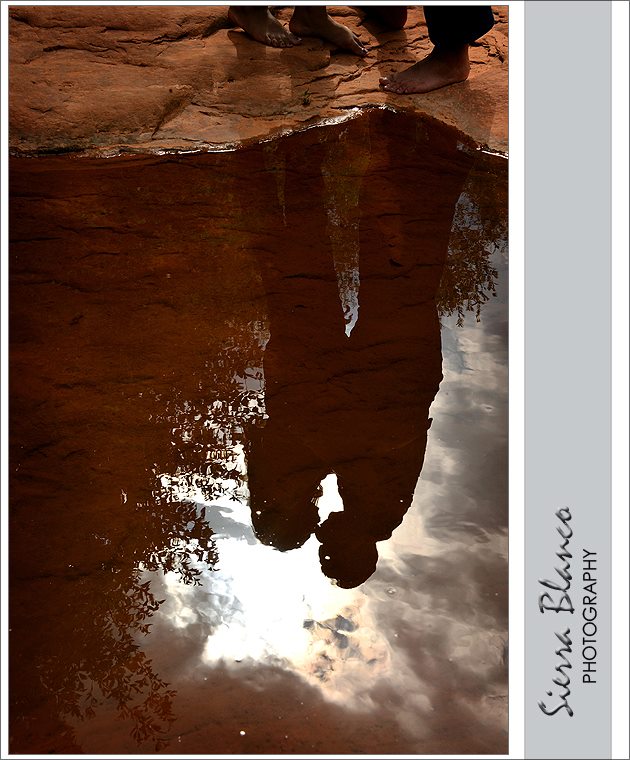 This is probably our favorite.  The color, detail and composition of this reflection shot is superb.  Love this one!
Intimate shots like this one, taken among the graceful reeds that grow along Oak Creek, are moments captured forever. Sedona offers so many unusual visual experiences that great photographers know how to find..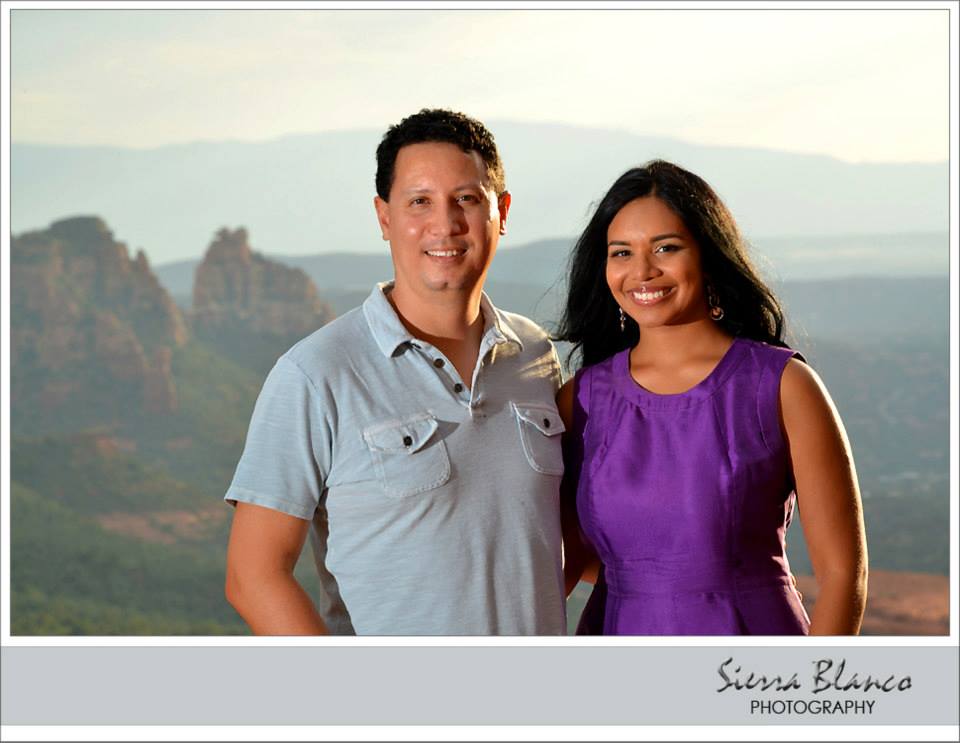 We love this great portrait of Mona and Allen taken against the distant mountains.
This inspired image conjures up thoughts of a love-filled couple embarking into a world full of love, hope and adventure. Hmmm. Maybe this image is our favorite.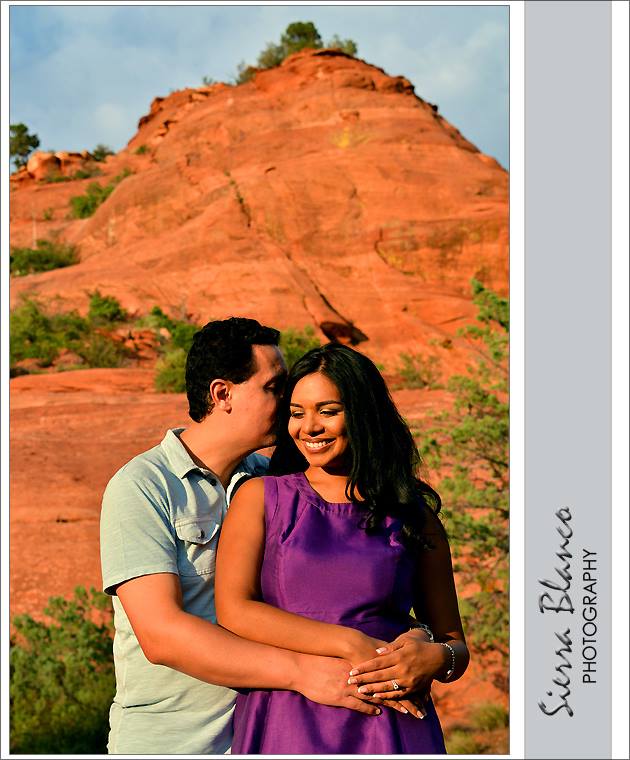 Engagement sessions should always be timed at the end of the day when the light makes the red rocks ablaze with color.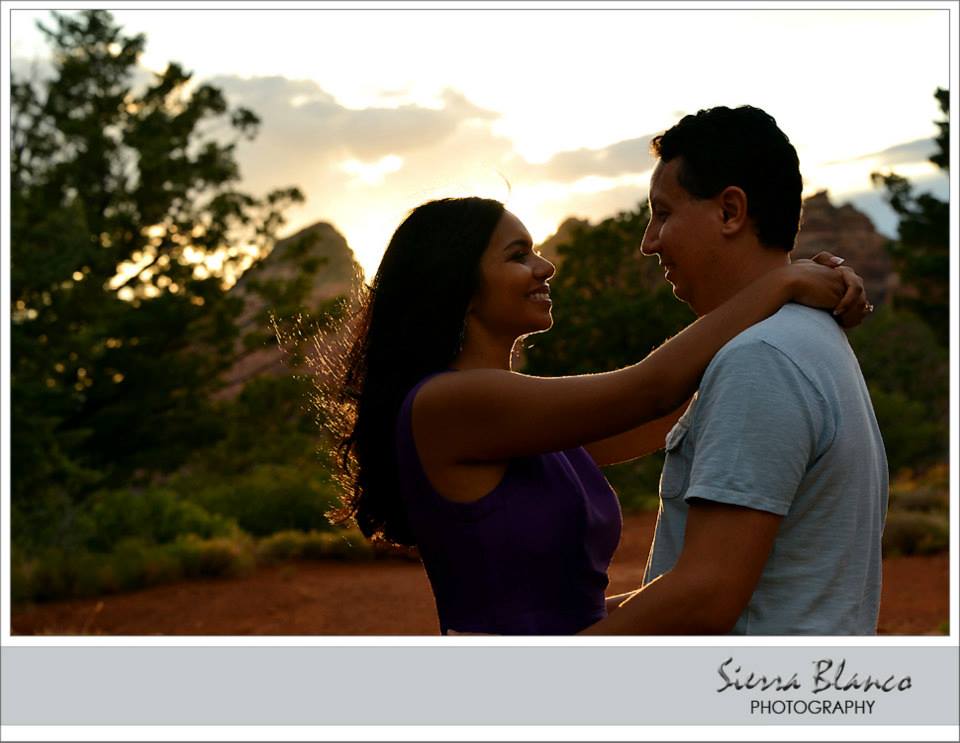 As the sun slowly sinks behind the rocks, every moment changes the tone and mood of the imagery.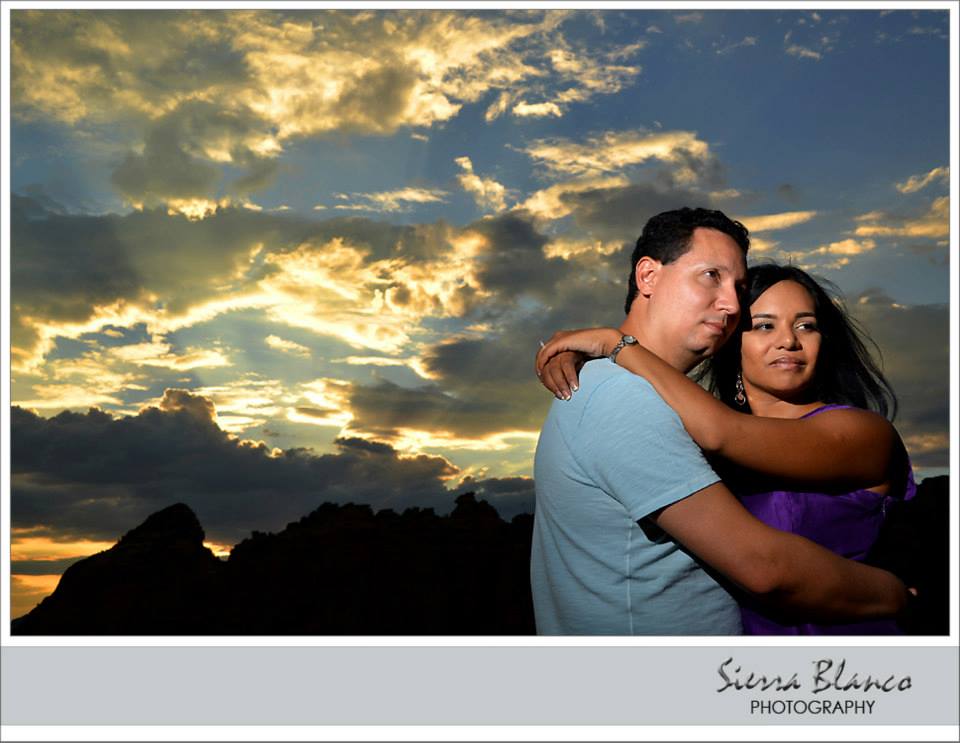 Slowly the background fades into silhouette as the last rays of sunlight streak across the sky.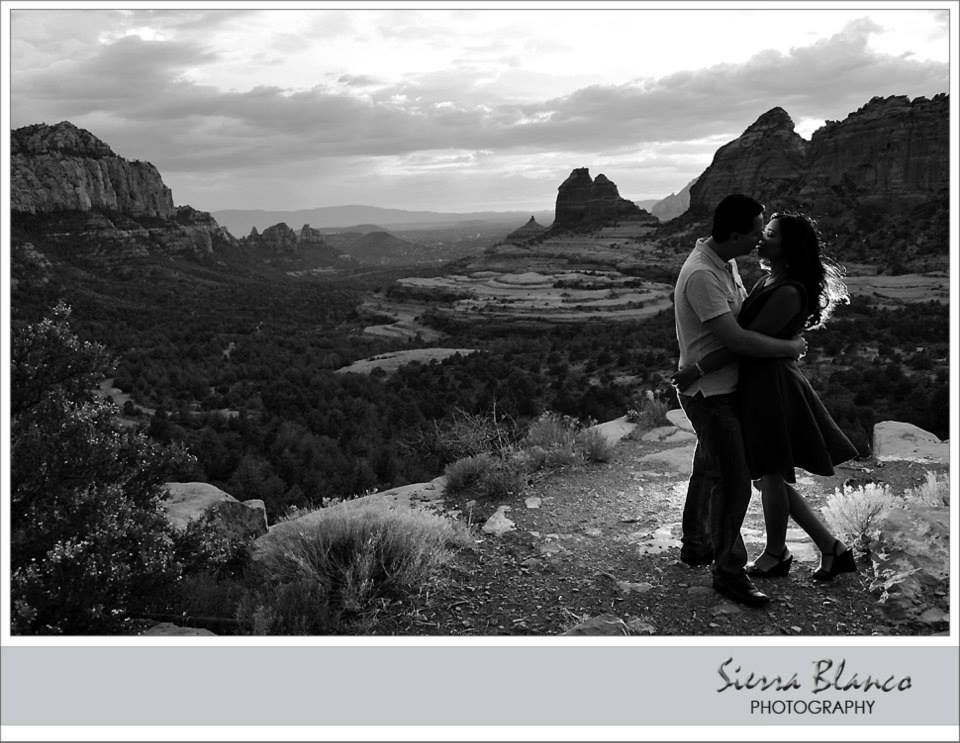 The end of a beautiful day.