Many brides are beginning to realize the importance of good lighting to set the mood for a wonderful evening.  Great lighting can make any area more romantic and colorful.  Practically speaking, lighting is an extremely good value, considering the impact it has on the ambiance.  Simply speaking, in terms of value, lighting can get the most effect for what a bride has to spend.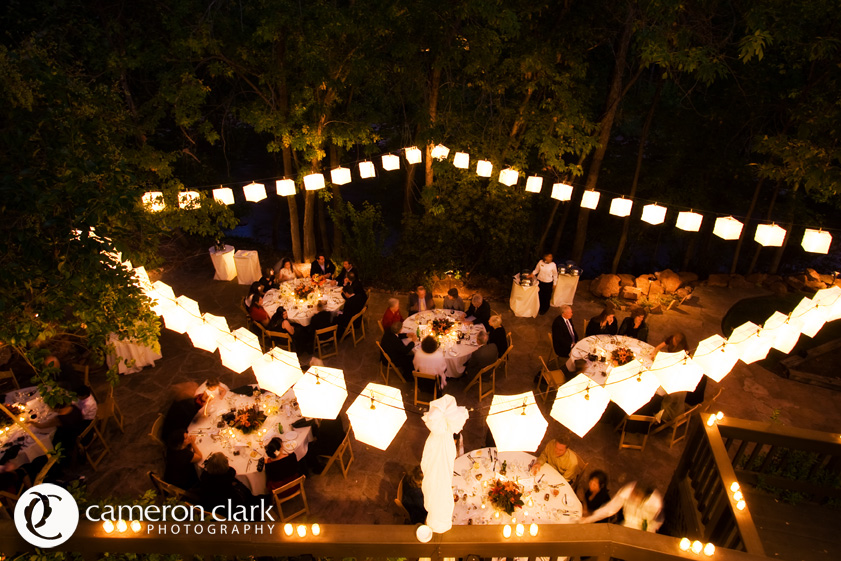 These lanterns make all the difference in providing a charming setting for the Creek House terrace at L'Auberge.
Colorful up-lighting and luminaria add so much romantic ambience to any venue .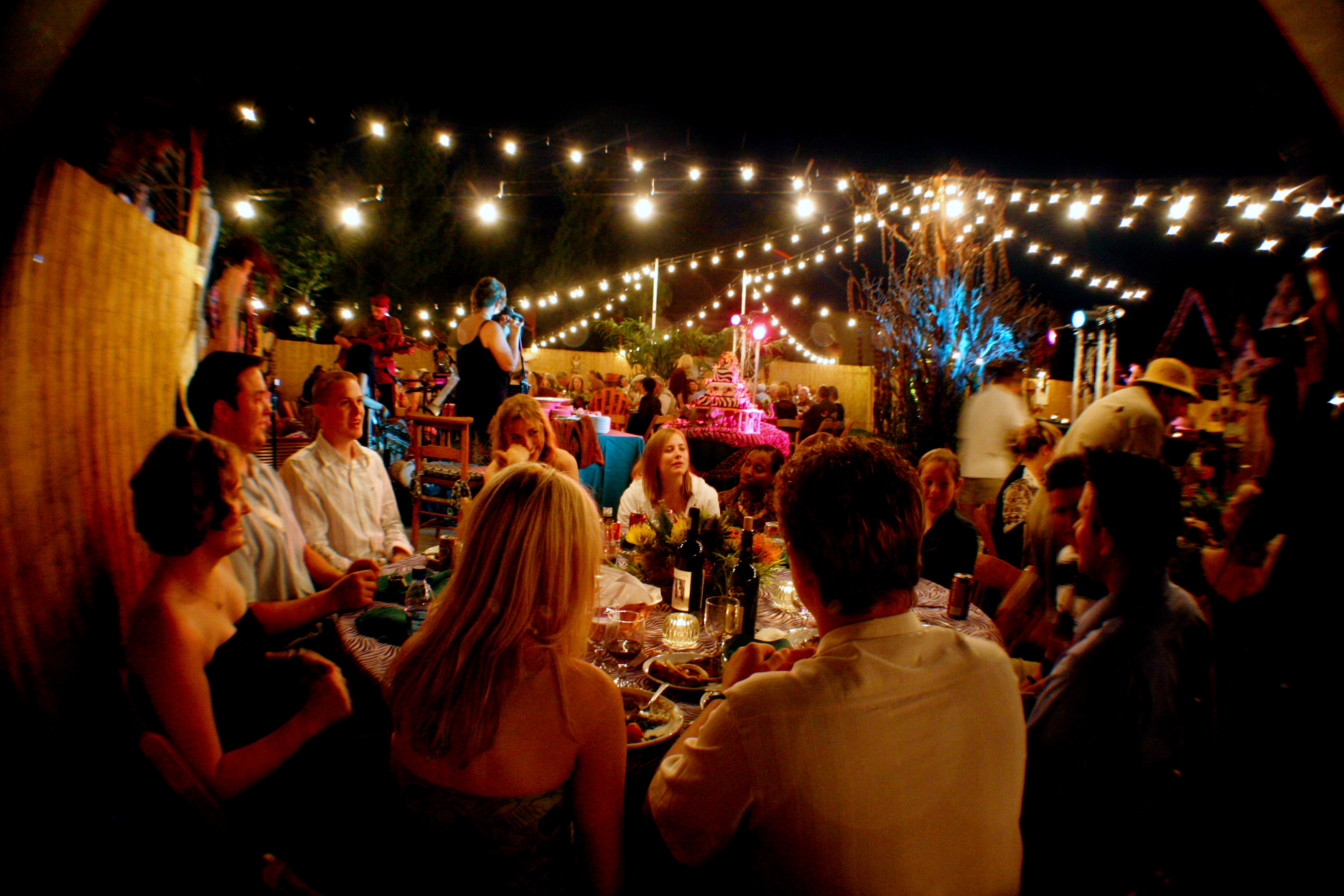 Festive French bistro lighting adds charm as well as practical lighting to outdoor Sedona wedding locations.